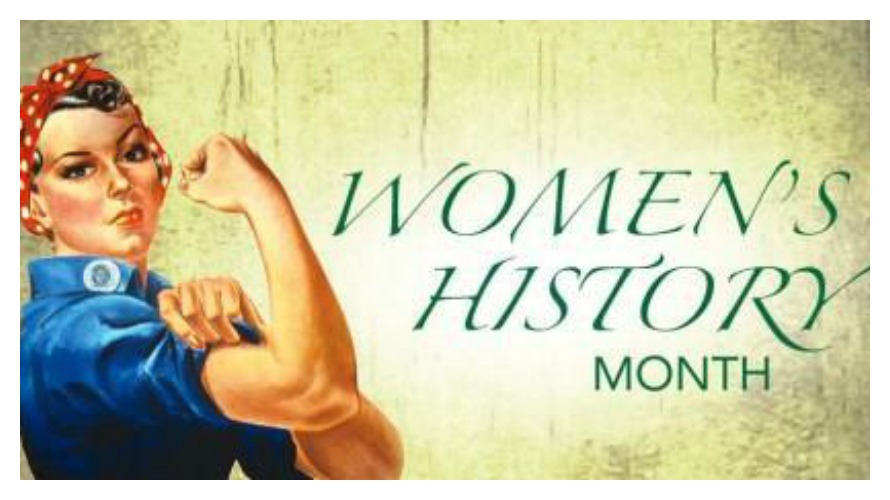 Happy Women's History Month!
Every day we celebrate women's history, and in March the rest of the nation joins us. Women are the focus and all month long we honor, recognize and commemorate the great women of our past, present and future. 
Across the country there will be film festivals, lectures, exhibits and all kinds of events that pay tribute to the women pioneers that have helped (and are still helping) shape our country. The National Women's History Project, an organization that is dedicated to promoting and recognizing the accomplishments of women, selects a theme for Women's History Month every year. The 2015 theme, "Weaving the Stories of Women's Lives" rings true to our philosophy and our mission to empower women. The NWHP is encouraging women and men to share stories of inspirational women from their lives and from history. They believe, like we do, that "accounts of the lives of individual women are critically important because they reveal exceptionally strong role models who share a more expansive vision of what a woman can do." By sharing these stories, we are sharing how "women's history has become woven into the fabric of our national story."
In addition to celebrating our female forces, the world will celebrate on March 8 for International Women's Day. It is a day when people across the globe celebrate the women in their lives and those who have contributed to the history of their countries. This is also a day to remember that there are millions of women still fighting the same fights that Susan B. Anthony and other women fought for us, and it reminds us how far we've come but how far we still have to go.
During this month, we hope to highlight the stories of young women who are weaving their stories and working to change the world. We also want to honor and remember the strong women before us, using these past and present women as role models for future generations and women everywhere.
Research your history and your city's history, as well as what's going on in your area right now and let us know. There is always a great woman deserving of recognition and we'd love to feature her, so tell us about it!