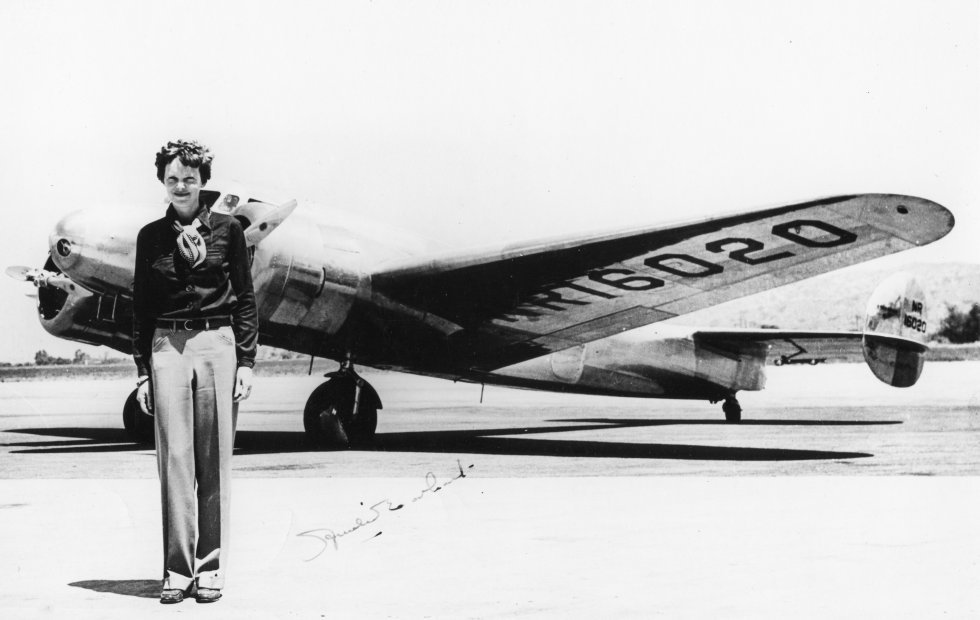 "Everyone has ocean's to fly, if they have the heart to do it. Is it reckless? Maybe. But what do dreams know of boundaries?" ― Amelia Earhart
On this date in 1932, after enduring high winds, icy conditions and mechanical problems, Amelia Earhart's plane touched down in Ireland. The completion of the 14 hour, 56 minute flight made Earhart the first woman to fly solo across the Atlantic Ocean. What better day to introduce The Earhart Bag, the newest addition to the "Purse with a Purpose" collection. Out this September, the leather shopper will feature Earhart's quote, "The most effective way to do it, is to do it".

Amelia Earhart was ambitious, strong and independent, living in a society that did not necessarily celebrate such qualities in a woman. She broke free of the restrictions of tradition and convention and went on to inspire an entire generation of women. She proved that women not only can, but should follow their dreams, regardless of traditional convictions and outdated stereotypes. This, plus her success in the field of aviation, make her the exact type of iconic woman we aim to honor with our unique handbags.
The Abigail Riggs Collection is committed to empowering women by telling the stories of the strong women leaders that came before them. Women that spoke out when they were expected to stay quiet, persevered when everyone told them to give up, and changed the world by changing minds and expectations. These women paved the way for the freedom and equality we enjoy today and should be remembered and celebrated.
As time goes on, however, the achievements and stories of many of these women are being forgotten. The newest generation of girls may not know about Susan B. Anthony beyond a short paragraph in their history textbooks. They may know none of the First Ladies besides Hillary and Michelle, or that Amelia Earhart's story is more than just her mysterious disappearance. It is our job to change that.
This blog, in addition to our scarves and handbags, is meant to be a source of inspiration and knowledge to women. It will provide a place to learn about our foremothers, to discuss what the women of today are doing to empower and inspire, and to see what is new and exciting at the Abigail Riggs Collection. A fresh mix of history, fashion and amazing women, we hope the Abigail Riggs Blog will become a destination for women everywhere looking to follow the lead of these female pioneers, share their inspiration with family and friends, and to do so in style.