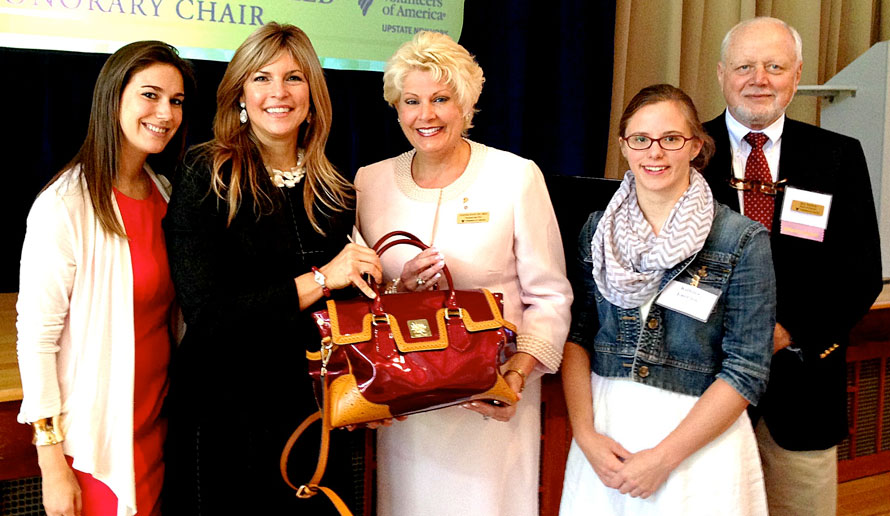 On Thursday morning, while most people were still sleeping or relaxing with their morning coffee, the ARC team was starting our day bright and early at the Volunteers of America's Celebration of Women. The breakfast event was held to benefit the Step by Step program and to celebrate the courage and strength of the women it serves.
Described by President and CEO JoAnne Ryan as the "best kept secret", Step by Step is a program that helps previously and currently incarcerated women discover their strengths and their potential to lead successful and stable lives. 500 women a year take the Step by Step journey and through workshops in jails, prisons and community settings, these women are given the opportunity to develop important life skills, recognize their power and increase their self-esteem. As Bill Watson, member of the VOA Board of Directors and Chair of Advancement Committee said, "I don't like to use the word 'empower' to describe what we do. These women had the power to begin with, Step by Step just helped them claim it."
In just one hour, we were humbled by the heartbreaking stories of women who have experienced unimaginable hardships. We reflected on our lives and how profound the losses these women face really are. And we were then lifted by their overwhelming courage to succeed and their persistence to better their lives and the lives of loved ones. 8 o'clock may sound early to experience the range of emotions elicited by the speakers and special guests, but looking around the room it was obvious that no one would rather be anywhere else. The numerous standing ovations were proof of that.
Mrs. Ballington Booth attended the event as well. Spotted all over the room (in purse form, of course), she was held by women wanting to show their support for the VOA and for Maud's inspiration and legacy. In their purses, these women carried work papers, laptops, makeup, and probably a few smuggled pastries here and there (or was that just us?). On top of all of that, they also carried her spirit. During her years as leader of the VOA, Maud was essential in prison reforms and served as an anchor for families affected by incarceration. Step by Step is the exact type of program she would have envisioned for Volunteers of America. So, as an added gift, those who showed great generosity towards Step by Step not only joined in her mission, but received a Mrs. Ballington Booth of their own.
We as a team were so fortunate to be a part of such a moving and important event. We had the privilege of starting our day by listening to amazing women, feeling inspired by their stories, supporting an admirable cause, and some lucky people even went home with a purse.
It makes you wonder why we begin the day any other way!