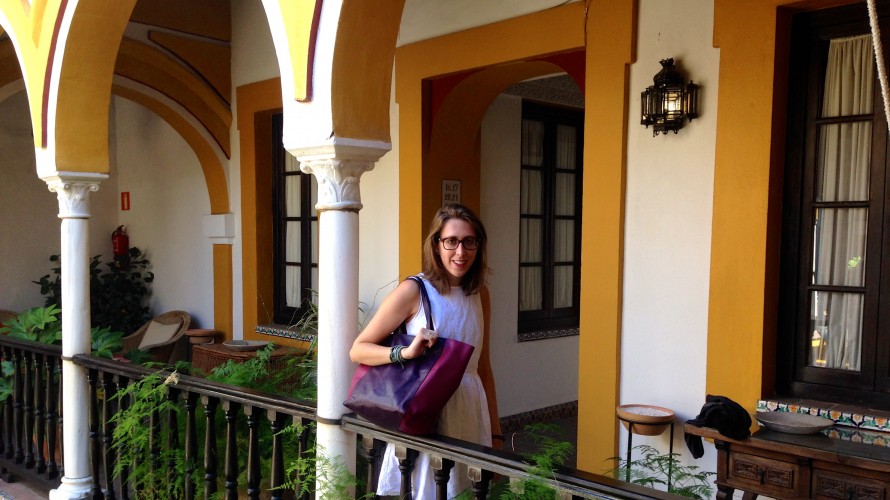 Amelia Earhart once said, "The most effective way to do it, is to do it." I recently learned just how right she was when I planned my family's vacation to Spain. I've travelled a lot, with family, friends, and school, but until last month I'd never actually arranged any of the vacations I've been on. However, this summer I was the only one in my family with free time to plan a trip, so I decided to give it a try. I knew we wanted to go somewhere warm so I researched road trips in southern Europe and stumbled upon a travel blog about Andalucia, a part of southern Spain, and decided it would be the perfect place for our trip.
It turns out that Adalucia is a large region with countless places to see and things to do, and with only two weeks to spend there the task of choosing where to go was a bit tricky. With the help of GoogleMaps, a Rick Steves guide book, and some travel blogs, I eventually chose six different places to visit. I wanted to make sure we saw the diversity of the region so I chose three cities, Malaga, Sevilla and Tangier; two beach towns, Nerja and Salema; and one mountain village, Bubion. As you may already know, Salema and Tangier are not in Spain, but in Portugal and Morocco, respectively. I've always wanted to visit Portugal, and after reading that the sun- soaked, beach town, Salema, was only a few hours drive from Spain I added it onto our trip. When I realized while looking at GoogleMaps that Morocco is only nine miles from the tip of Spain I decided we could not be that close to Africa and not spend at least one day there in Tangier.
Once I came up with an itinerary I found flights to Malaga and made an account on Bookings.com to find hotels in each location. I had a great time planning the vacation, but it was harder than I thought it would be and took a lot of time—I worked so late at night I felt like I was back at college! Until last month I knew nothing about planning a trip, but I learned that the tools are out there, from travel blogs to guidebooks. You just have to sit down for a few days and do some reading to figure out where you want to go and then make it work.
It was exciting to go on a vacation that I planned myself, and now I want to plan more trips—I'm already trying to figure out when I can go back to Morocco for more than just a day! Taking charge of my family's vacation taught me that Amelia Earhart couldn't have been more correct when she said, "The most effective way to do it, is to do it." It's no wonder the Abigail Riggs Collection's new Amelia Earhart Tote, embossed with the above quote, was the perfect travel companion. In fact, you can follow our Amelia Earhart tote's journey and see the exciting places all of us at the Abigail Riggs Collection take the tote on our Instagram: @abigailriggscollection. I've also included photos of the Amelia Earhart tote (and me) in Sevilla, Nerja, Salema, and Bubion in this blog!  Wishing you a summer of happy travels! -Rosie